Port of Caen-Ouistreham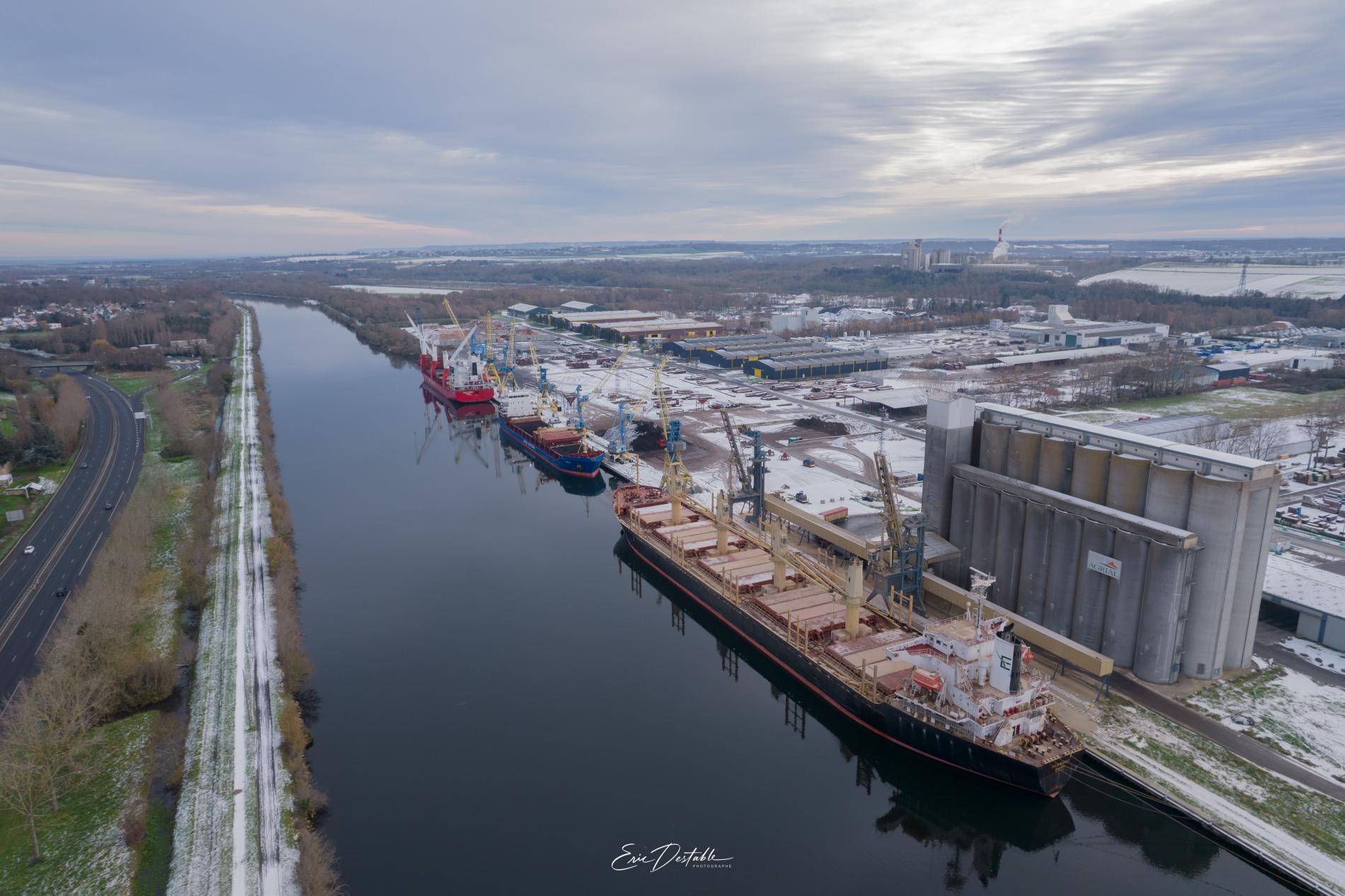 False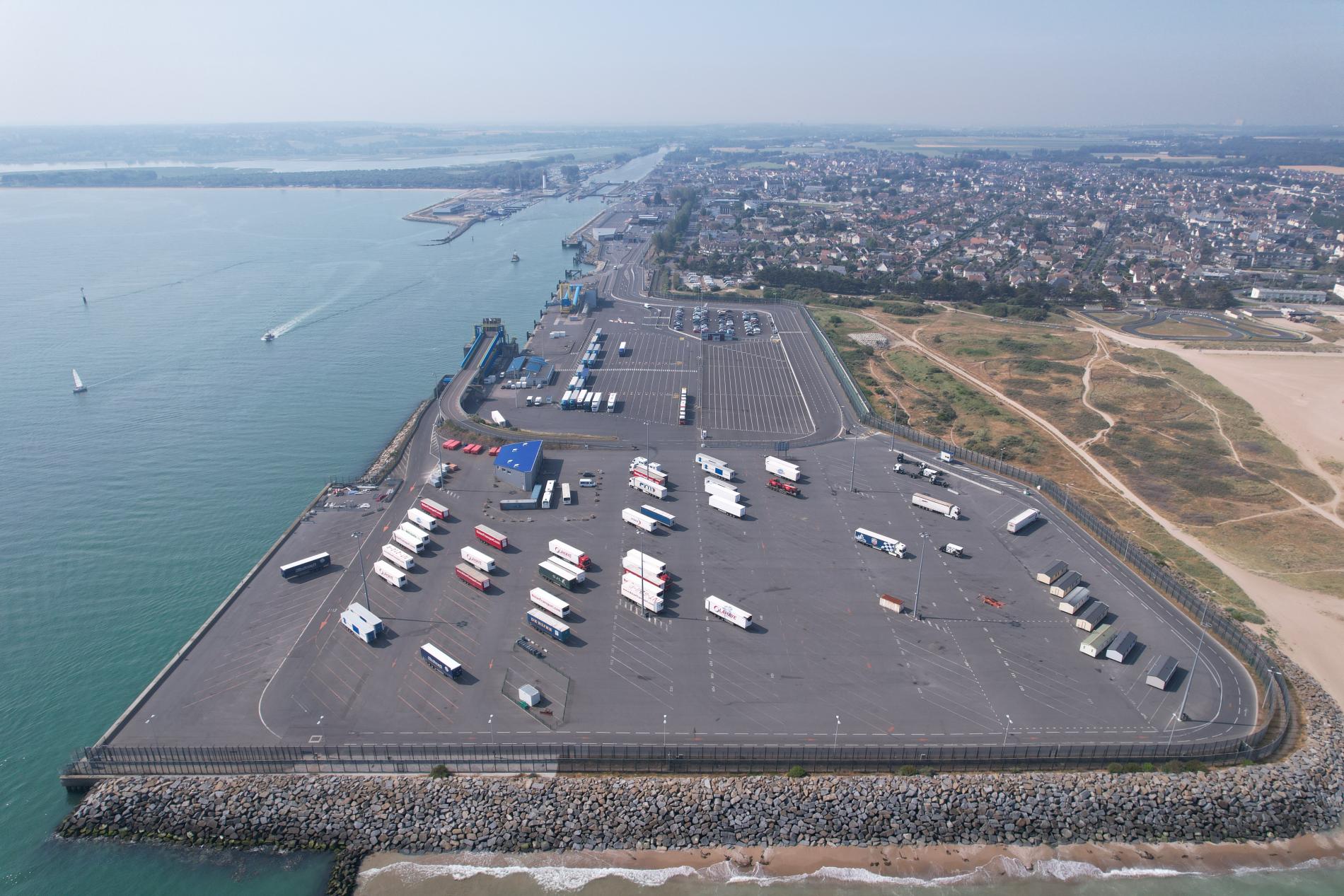 False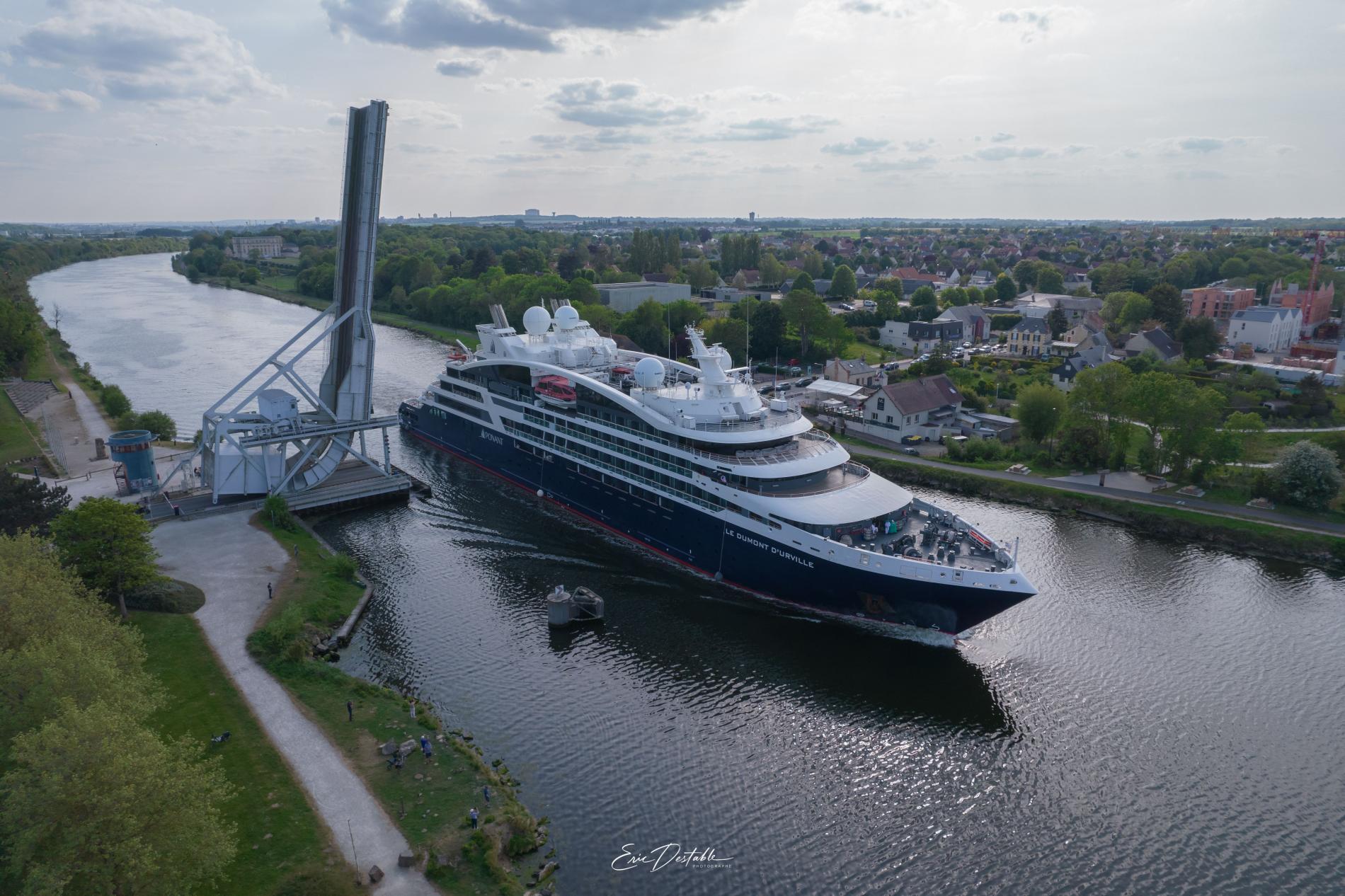 False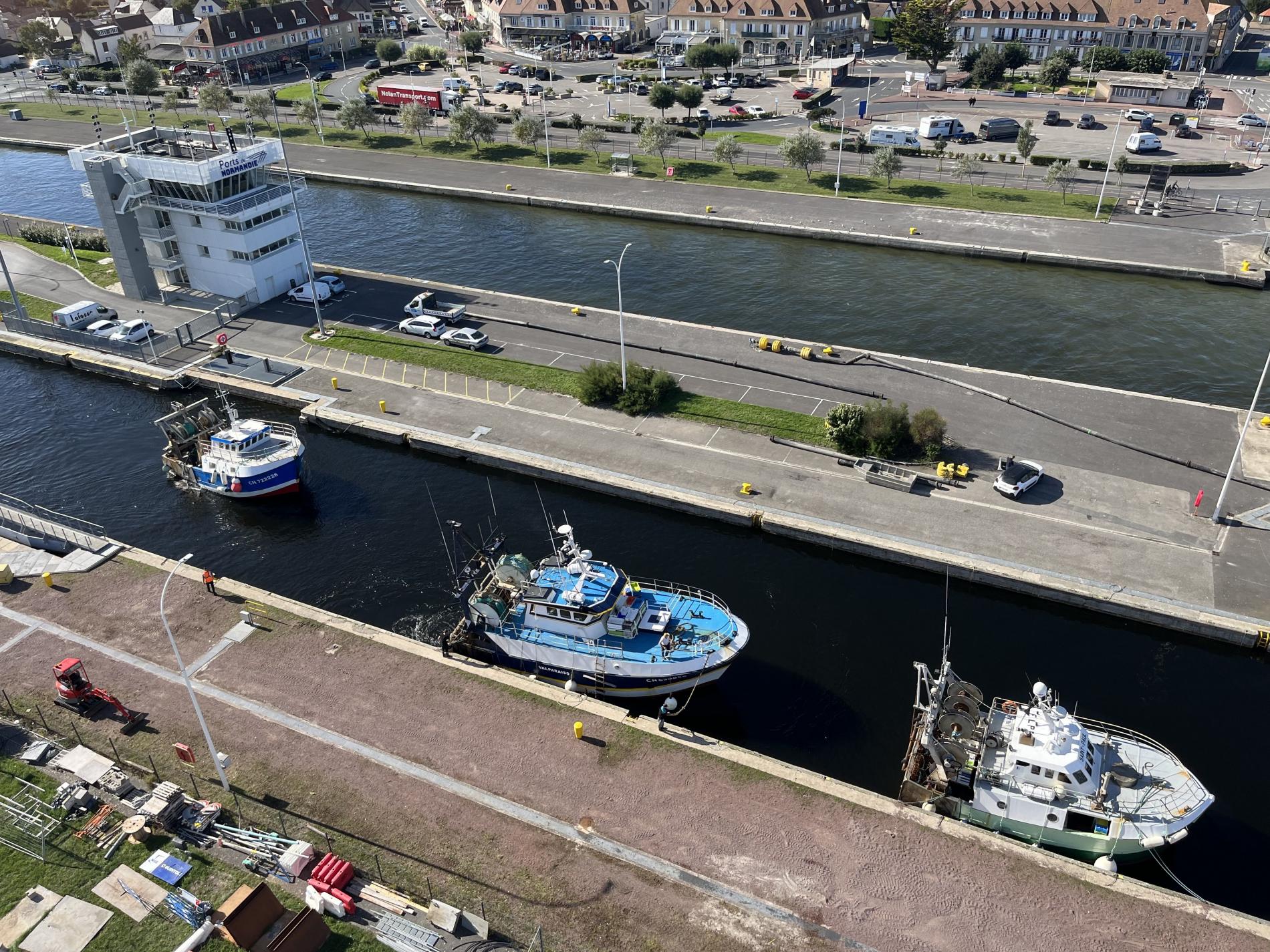 False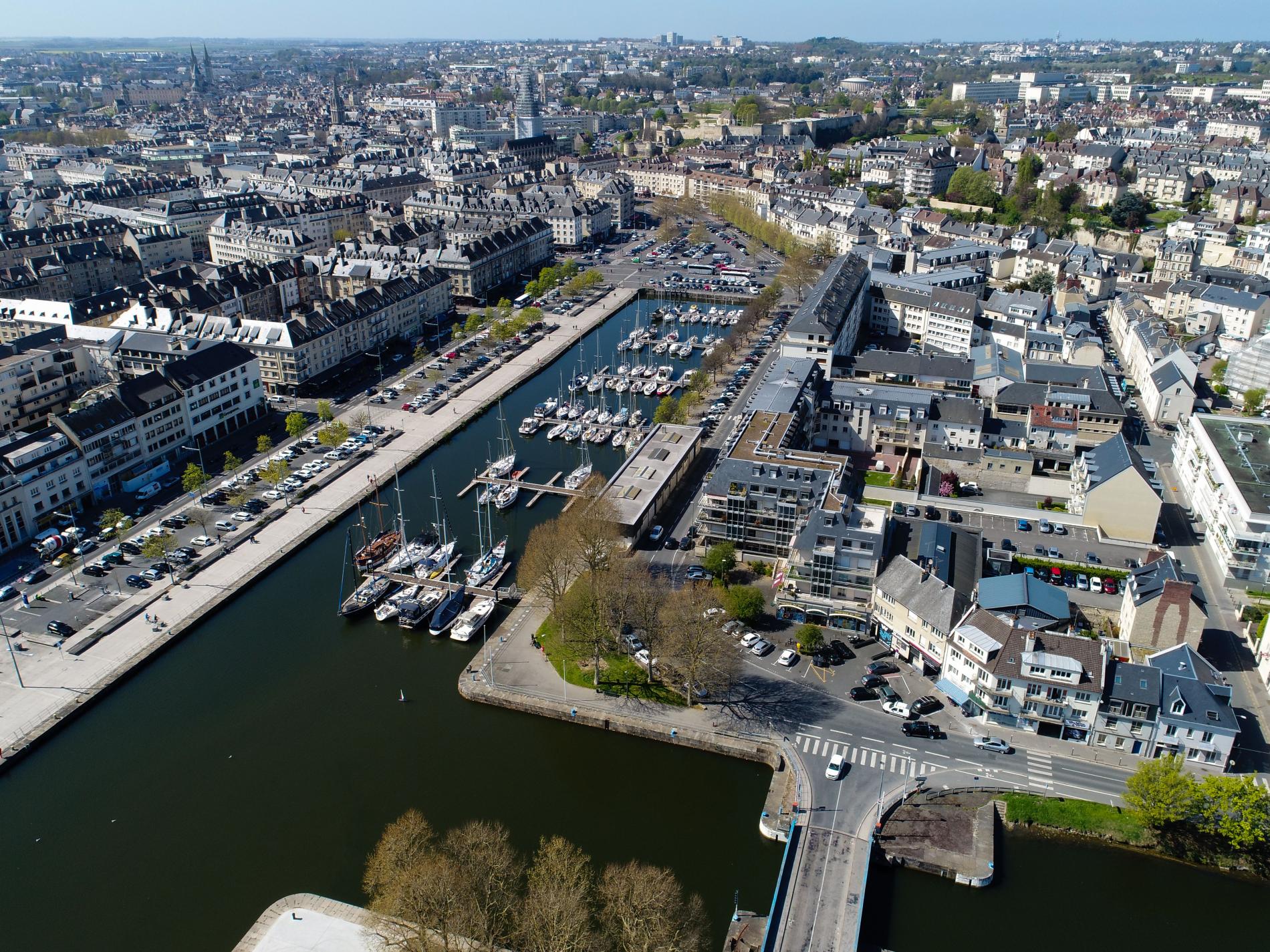 False
False
Welcome to the Port of Caen-Ouistreham
This inland port is versatile (cereals, wood, scrap iron, food processing…) and operated by the Caen Normandy Chamber of Commerce and Industry (CCI). It operates four terminals on the 15 km canal which links Caen to the sea. 2,000 m of wharves, accessible to ships of up to 30,000 tonnes burden and 9 m draught, processing 500,000 tonnes of dry, liquid and breakbulk cargo annually.
The Ouistreham-Portsmouth route is the leading cross-Channel link to the west of Dover with 3 rotations daily operated by Brittany Ferries.
Every year the port welcomes 10 to 15 luxury cruise liners. Their passengers tour the D-Day beaches, Mont Saint Michel, Caen Memorial, etc.
It is home to two marinas, one at the heart of Caen and the other at Ouistreham, the Norlanda incubator for boat-related businesses, and about fifteen inshore fishing boats. Ports of Normandy has recently upgraded the outer harbour to improve the user experience for recreational craft and fishing boats.
In 2022, the maintenance facility for the Calvados offshore wind farm was set up at the mouth of the canal in the Port of Ouistreham.
The port is also an important industrial centre, comprising automotive (Volvo Trucks), oil industry (ITP), shipbuilding (Ayro), and food processing (Agrial).
Lastly, with more than 60,000 m² of buildings (warehouses and workshops) and more than 20 ha of available land, the Port of Caen-Ouistreham has residual capacity for you!
Useful information
Document(s)
Click to upload
Ship and boat building and repair
Contact(s)
Jérôme CHAUVET
Business Development Manager
+33 6 24 08 86 16
jerome.chauvet@portsdenormandie.fr
Key figures
1
maintenance facility for the Calvados offshore wind farm
1 million
cross-Channel passengers annually
2.5 millions tonnes
of freight annually
10 to 15
cruise liner calls per year
750
marina berths and 10,000 overnight stays annually
790
direct jobs and 2,600 indirect jobs
Map of Caen-Ouistreham port

True
Stakeholders of the Port of Caen-Ouistreham
Current projects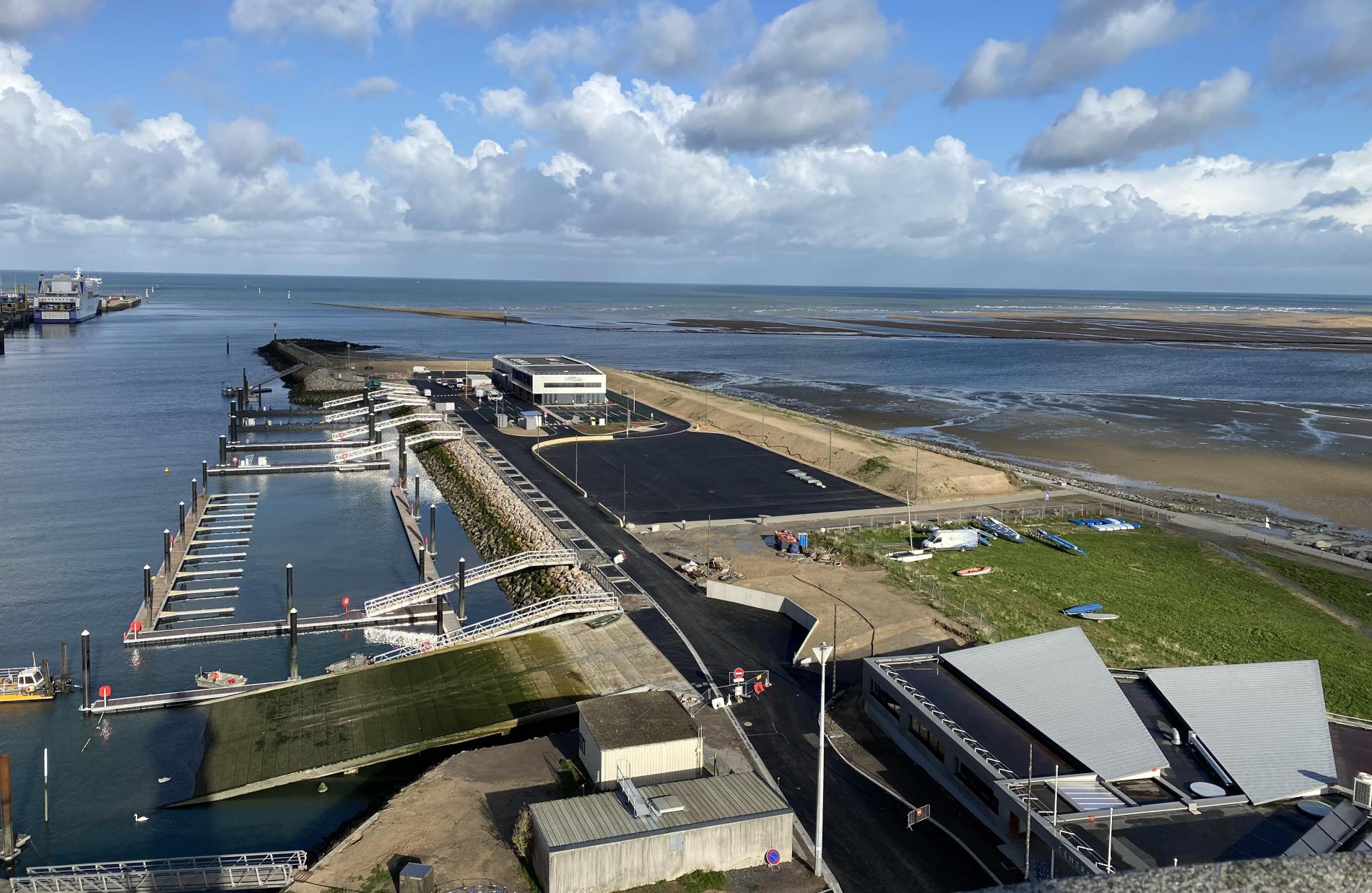 False
A maintenance facility for the Calvados offshore wind farm
Brief overview
In 2019, Ports of Normandy expanded the port of Caen-Ouistreham by three hectares to enable EDF to set up its operation and maintenance base for the Calvados wind farm. This base was inaugurated in 2023. In the long term, it should employ about 100 people. The project is the culmination of several years of cooperation between the Calvados wind farm and Ports of Normandy teams, and is part of a key programme of investment (€28M) we have undertaken for the port.  
 An ambitious programme... 
... that aimed to achieve multiple goals. In addition to the pontoons reserved for the ships transporting operations and maintenance staff of the future offshore wind farm, the facility is intended to guarantee the economic future of the port thanks to a new guidance system for cargo vessels entering the west lock, but also to improve working conditions for port users and the reception of fishers and recreational sailors.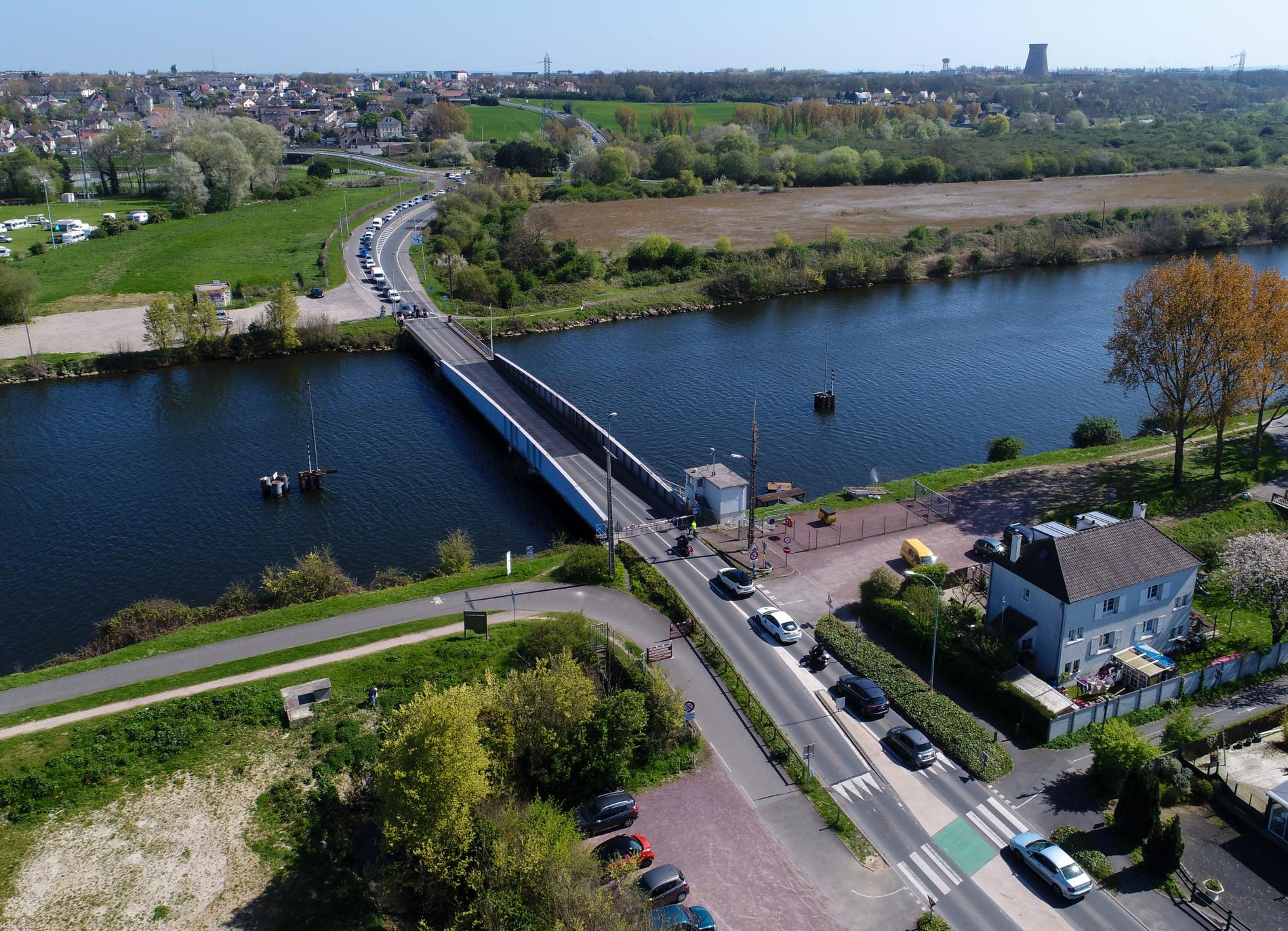 False
Replacement of the Colombelles Bridge
Brief overview
This bridge is an essential link between the east and west halves of Greater Caen. It is used every day by 18,000 vehicles, 7% of which are heavy goods vehicles.  However, it no longer has the technical capacity to accommodate the traffic that is currently using it. It is showing signs of fatigue and vehicles over 7.5 tonnes have now been banned from using it. Breakdowns are constantly reoccurring, causing major traffic disruption. It is therefore no longer reasonable to maintain a bridge that suffers from random interruptions of service which disrupt both road and canal traffic.  
The bridge will therefore be replaced with a new one. This new structure will be the main link between the new residential and commercial development La Presqu'Ile Hérouvillaise and the historic town. It aims to accommodate all the various users (pedestrians, cyclists, drivers) in complete safety while ensuring the proper management of ships using the canal.  
In terms of maritime use, the new bridge is going to be similar to the existing one. In other words, it will be a swing bridge operated by Ports of Normandy's remote control system for all such structures. It will provide a navigation channel that is 40 metres wide and can accommodate all types of vessel likely to pass through the locks at Ouistreham. The clearance gauge under the bridge will be between 4.10 m and 5.50 m so that leisure craft for activities such as rowing, or future river shuttles can pass under without the bridge needing to be opened.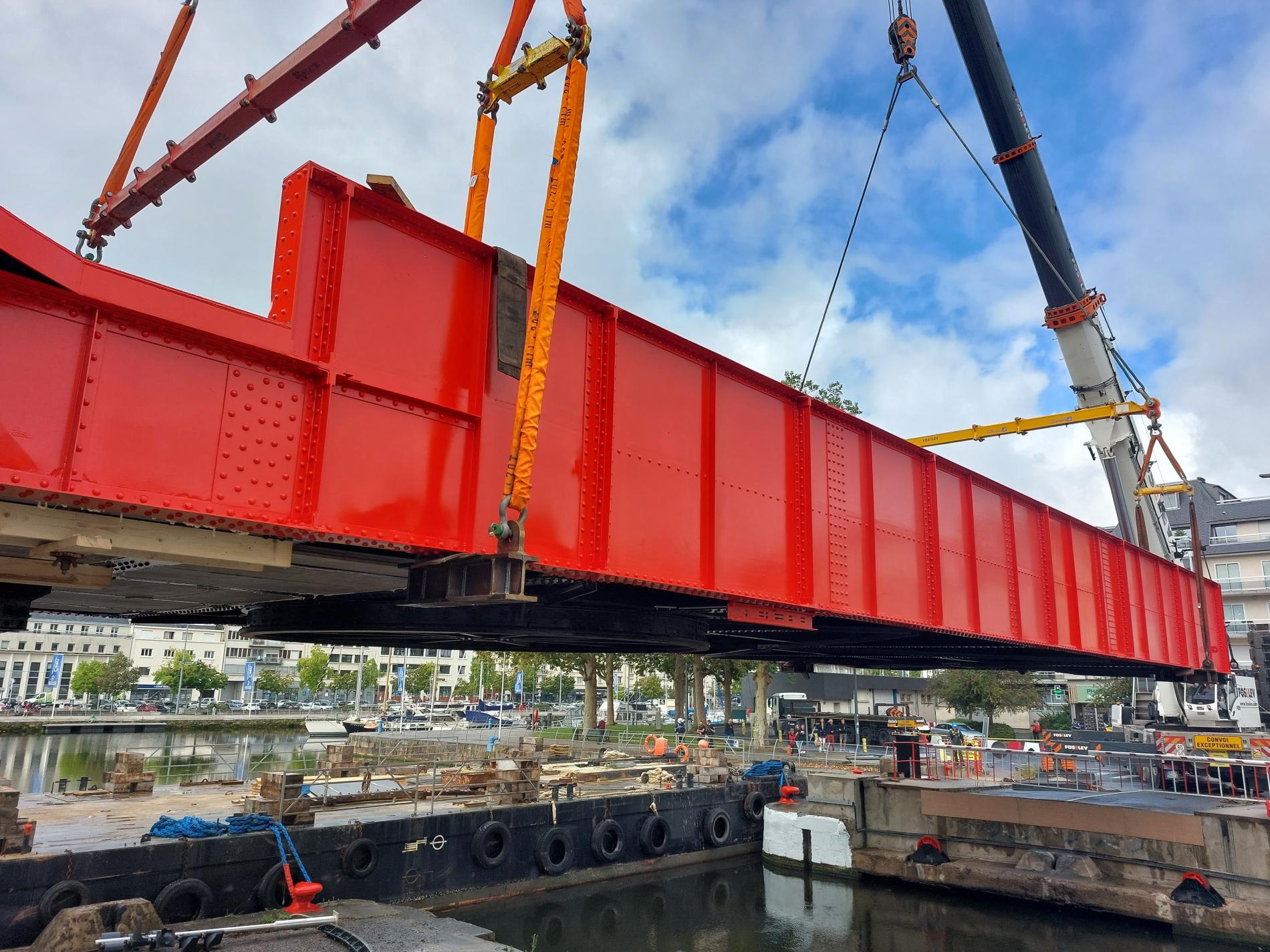 False
Restoration of La Fonderie Bridge
Brief overview
Since it entered service in 1952, La Fonderie Bridge has been the principal link between Avenue de Tourville and the Caen "peninsula".
This swing bridge is managed by Ports de Normandy and requires a major restoration, including asbestos removal, surface stripping, rust protection, restoration of its metal structure, and repainting.