Page d'accueil EN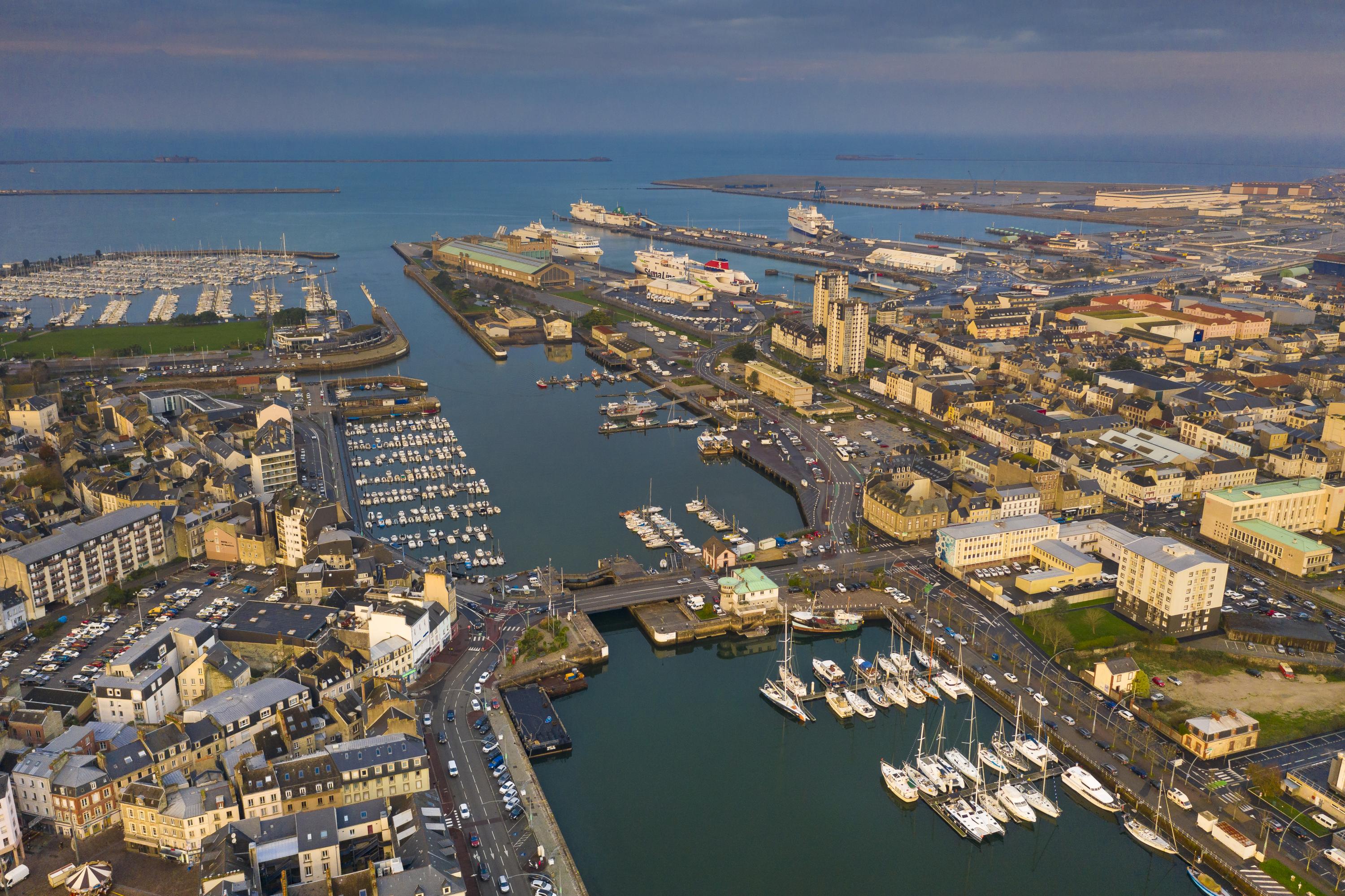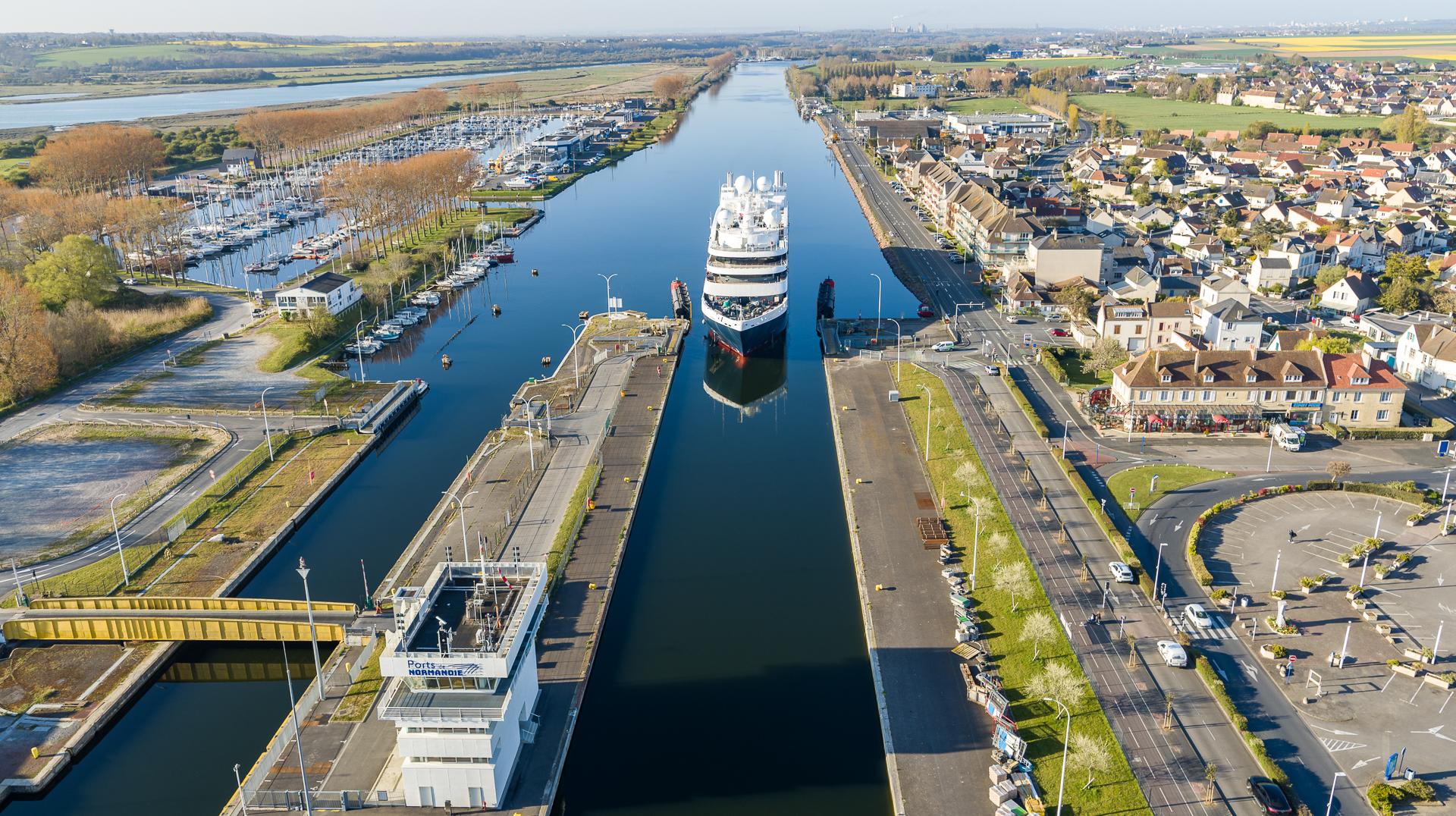 COMPLEMENTARITY, EXPERTISE, PROXIMITY
CAEN-OUISTREHAM, CHERBOURG & DIEPPE
Our news
Ports of Normandy starts work on the multimodal terminal for the Port of Cherbourg
KEY FIGURES
9,000
direct and indirect jobs
€420m
invested in Normandy since we were founded in 2007
100 hectares
dedicated to marine renewable energy and 2 maintenance bases
2 million
cross-Channel passengers per year
300 vessel
haul-outs per year
7 million
tonnes of cargo per year
70
cruise ship calls per year with over 150,000 passengers
3,200
marina berths, a dry stack marina and more than 30,000 overnight stays
1/3
of all fish landed in Normandy (in tonnage)
Current projects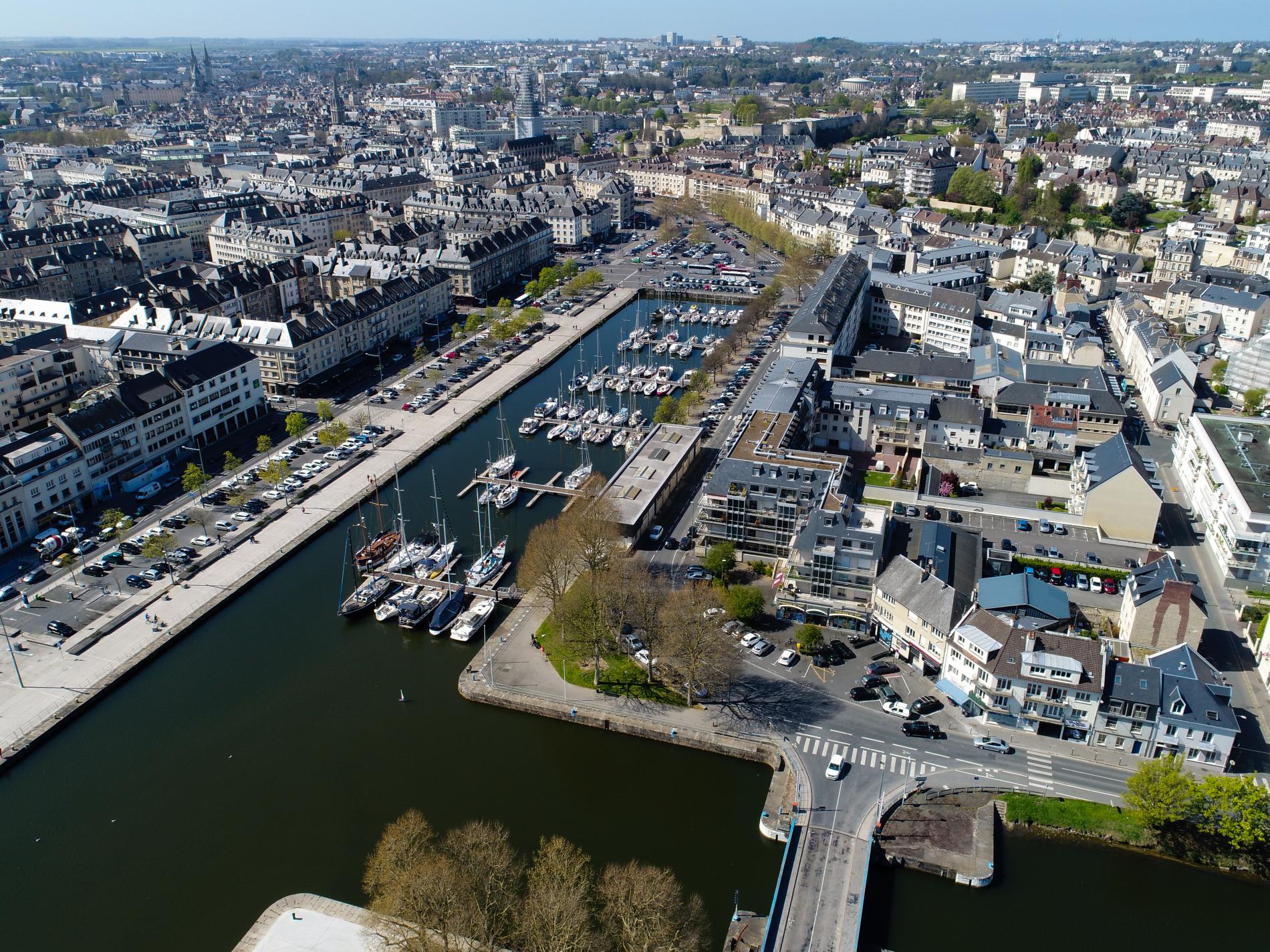 False
Dredging Saint-Pierre Dock
Brief overview
Saint-Pierre Dock is situated at the heart of Caen city centre and accommodates a marina and nautical events. Currently the depth is preventing the marina from operating to its fullest extent, including the hosting of exceptional vessels and racing events. Dredging operations in the dock and its access canal are scheduled for the winter of 2024–25 with the extraction of approximately 30,000 m³ of sediment.  The sediment will be decontaminated with a view to using it for landscaping works. Prior to this, the Government must award an environmental permit before the project can get underway.  
In the interim, so the marina could continue to host the Normandy Channel Race, the bottom of the dock was levelled in May 2022. The goal was to move the sediment from the ridged areas to the hollower areas of the dock floor using a levelling bar towed by a tug.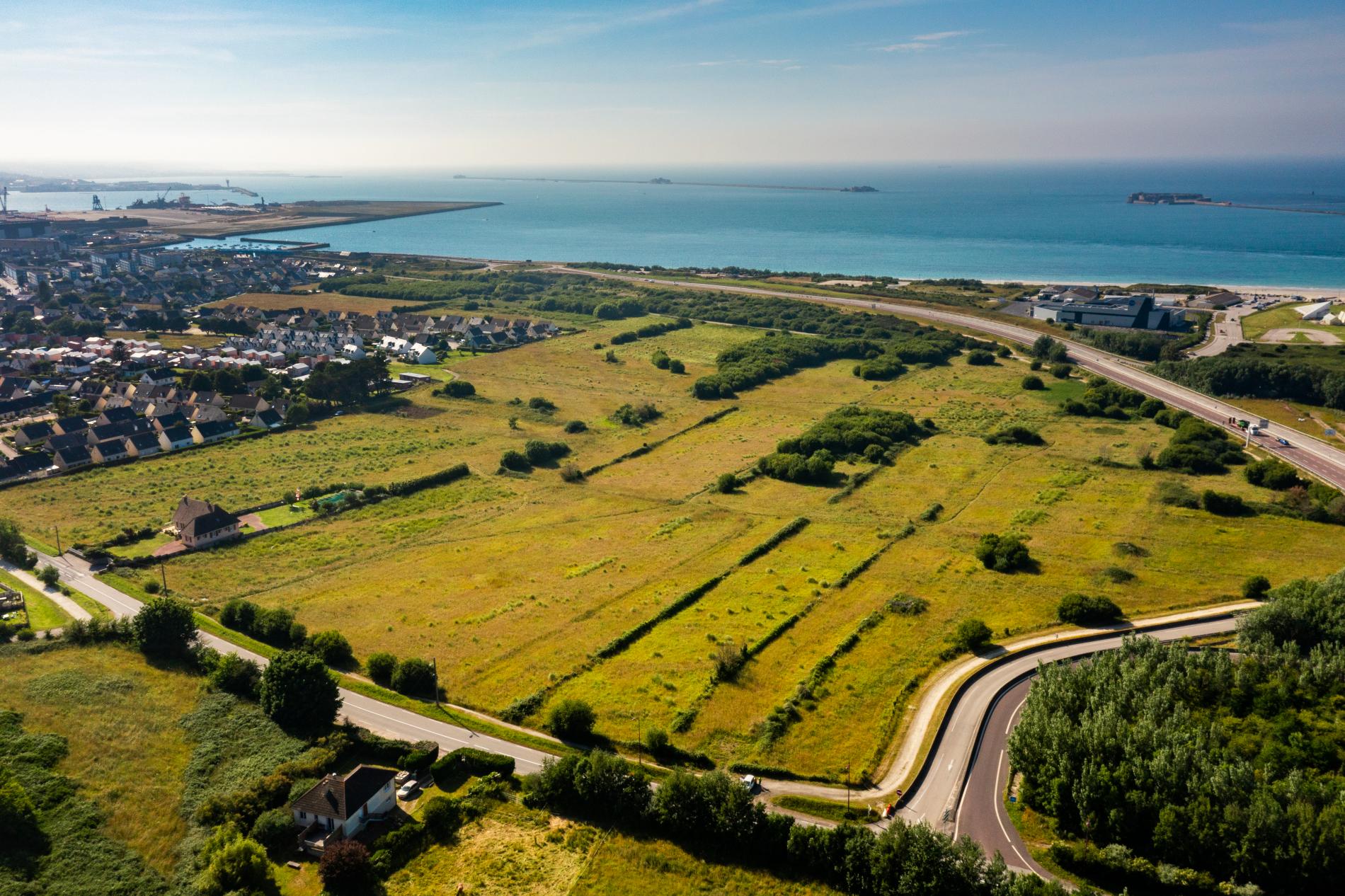 False
Collignon Business Park – Croix Morel
Brief overview 
The Collignon Business Park (16.8 ha) is situated in Tourlaville on the Cherbourg Peninsula. Acquired by Ports of Normandy in 2015–16 following reassignment to the public benefit, it had already been identified in 2006 as a key place for attracting business activities related to the port. The local land use plan (2006) and the territorial coherence plan (2011) confirmed the park's importance as the only site in Greater Cherbourg and on the north coast of the peninsula which is of sufficient size, is close to the port and enjoys good road links. The park will mainly seek to attract businesses that have links to the port's activities, to support cross-Channel logistics and the development of the marine renewable energy sector.
The development of the Collignon Business Park involves the creation of 5 plots that are divisible and suitable for building, to a total development area of approximately 10 ha. Ports of Normandy has entrusted the development of the park to SHEMA, a semi-public company involved in development, construction and economic development throughout Normandy.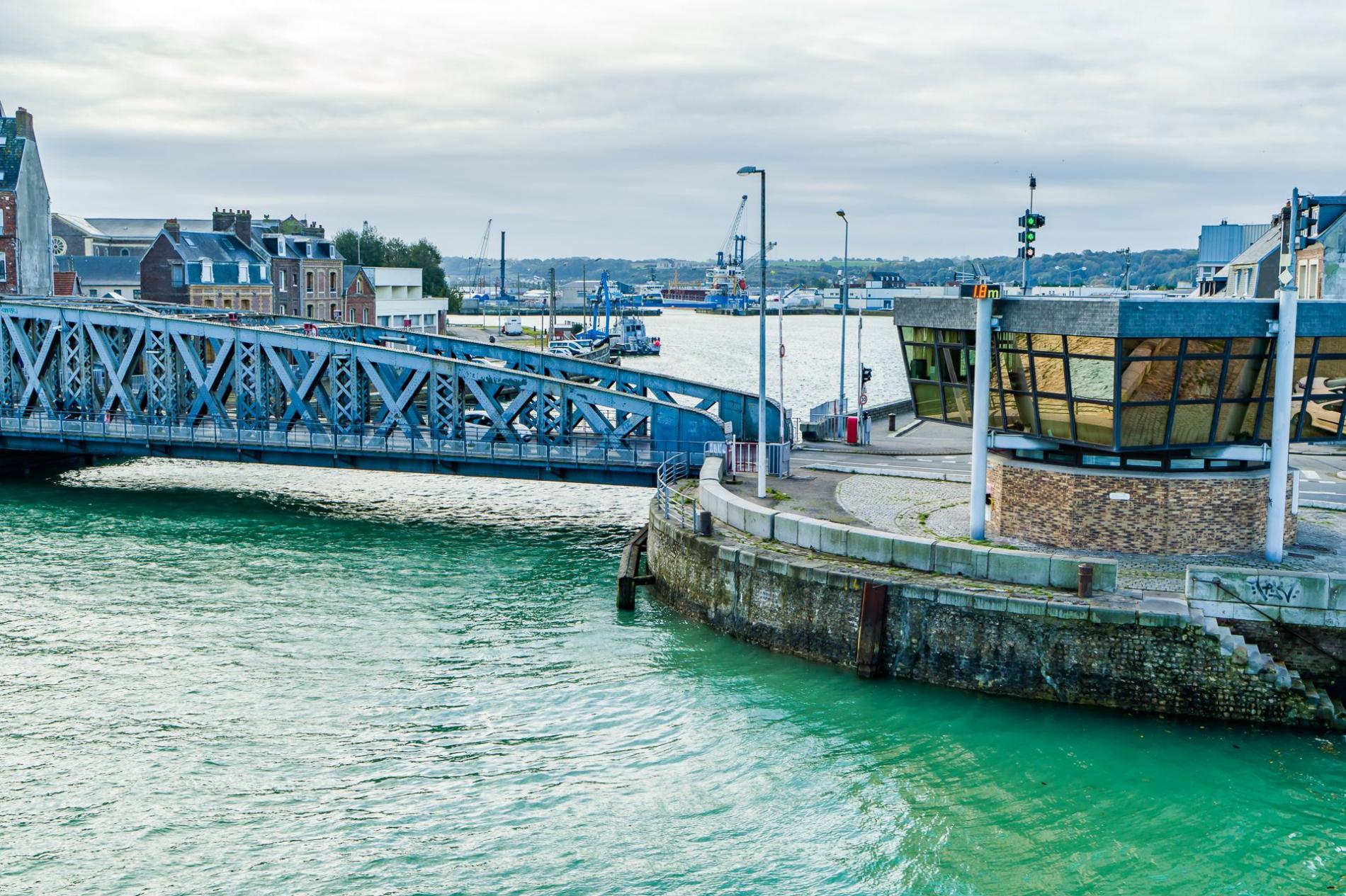 False
Restoration of Colbert Bridge
Brief overview 
Registered as a historic monument in 2020, Colbert Bridge will be undergoing a complete restoration. Its structure, comprising a mixture of the original puddled steel and post-war steel, is in very poor condition and is going to be restored. We are also going to renovate its road surface and enlarge the pavements to give access to people with restricted mobility.  
Civil engineering works are also planned: repairs to the paving of the bridge's turning circle, restoration of the stairs, the travel stops and the top-section of the quay... as well as the restoration of the operator's cabin and the renovation of the power station façade. Lastly, the operation includes installing lighting to illuminate the bridge at night.  
Learn more about these historic works on the dedicated website!  
See more projects...