Cruises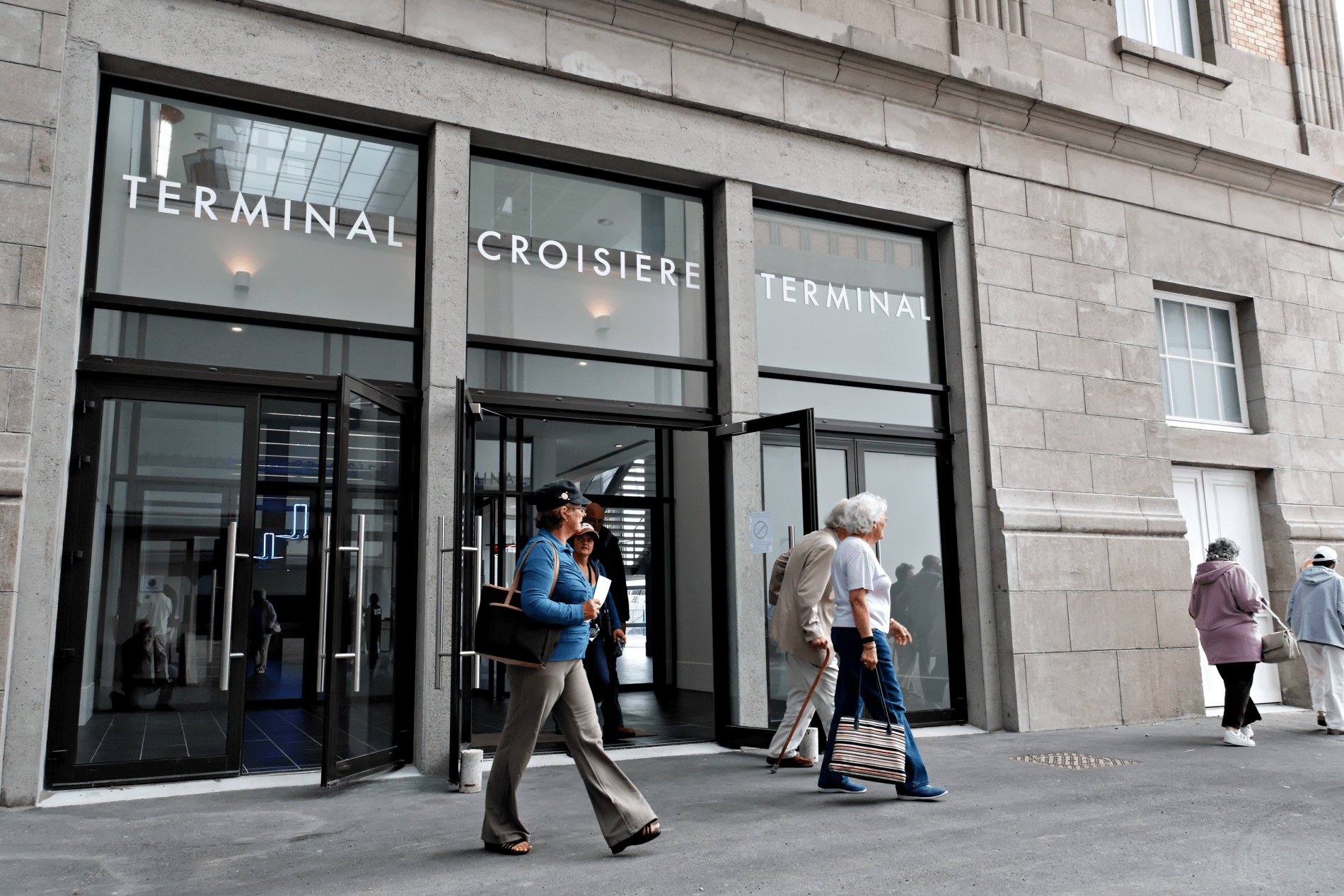 False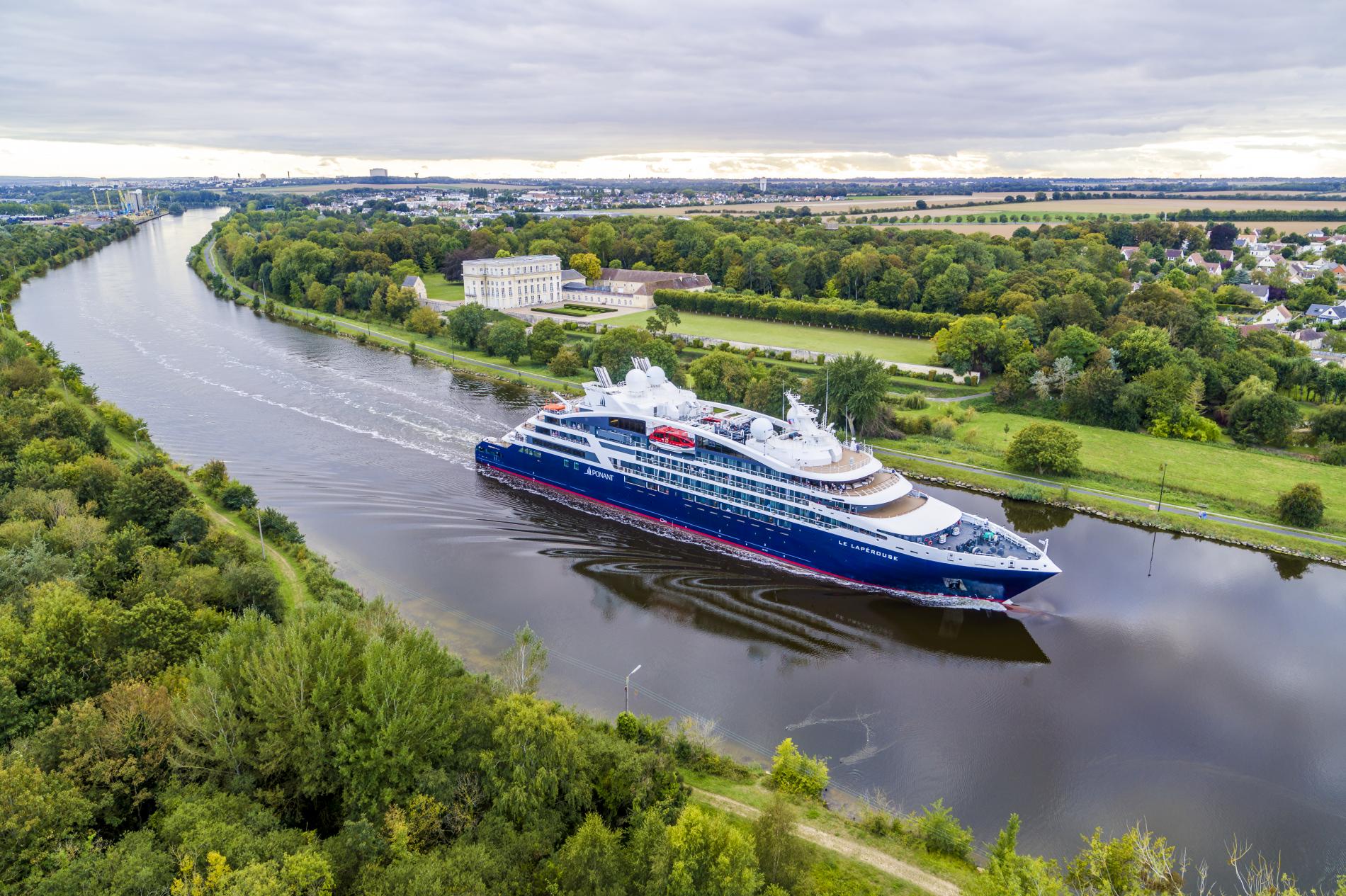 False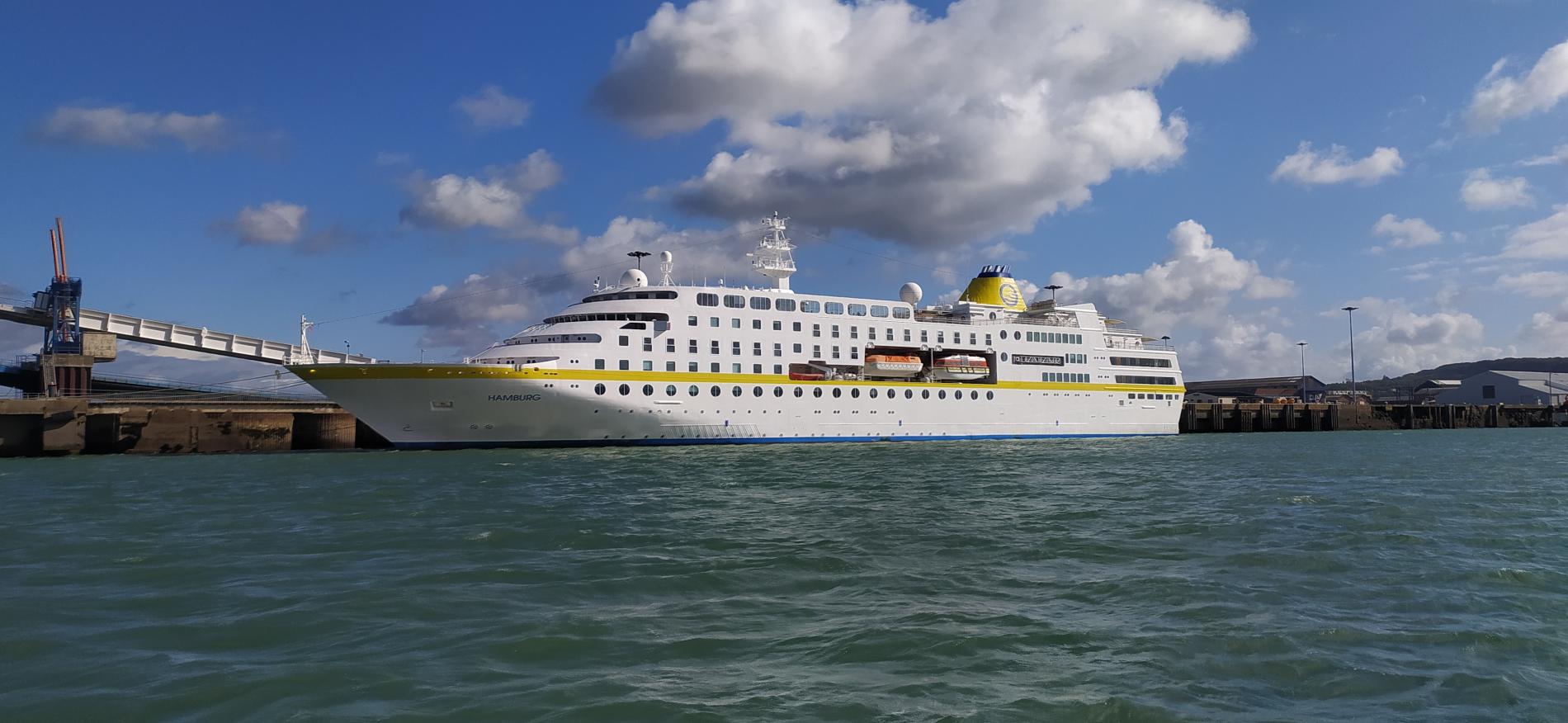 False
Complementarity of destinations and infrastructure
Located in the heart of the Atlantic Space, Ports of Normandy lies at the junction of the Baltic/Mediterranean repositioning markets, Europe's biggest emissive market (UK) and transatlantic crossings.
Our ports are also ideal entry points for visitors to find out why Normandy is so special. Mont-Saint-Michel, the D-Day landing beaches and the Cliffs of Etretat, for example, are all within easy reach. Our gastronomic delights and an array of hidden treasures are also waiting to be discovered.
Our infrastructure dedicated to the cruise business lies close to the town centres and is suited to all types of units.  A full range of shipping (pilotage, towing, mooring) and harbour services (shipping agents, fuelling, etc.) suited to passenger vessels are available. Your go-to contacts are the well-organised cruise clubs in Cherbourg and Caen-Ouistreham who will guarantee you a professional welcome.
Useful information
Contact
Jérôme Chauvet
Business Development Manager
+33(0)6 24 08 86 16
jerome.chauvet@portsdenormandie.fr
Morgan Pravos
Chargé de promotion Croisière à Caen la Mer
+33(0)6 81 96 49 20
m.pravos@caenlamer-tourisme.fr
Julien Bougon
Club Croisière de Cherbourg en Cotentin
+33(0)7 85 82 67 48
j.bougon@ot-cotentin.fr
Key figures
100 000
passengers per year
+100 %
traffic in 5 years
1 study
in progress into dock electrification
2 cruise clubs
(Cherbourg en Cotentin and Caen)
95 euros
average spent per passenger
The cruise business in Caen-Ouistreham
Caen is the region's capital and is ideally located to discover Normandy. It offers an exclusive quay close to the city centre. 
It also offers the unique experience of a cruise within a cruise up the delightful 15-km canal linking the city centre to the coast.  
Finally, you will benefit from the support of a skilled, well-organised team from the local cruise club. 
The cruise business in Cherbourg
By making Cherbourg your port of call, you will take a trip down memory lane to the iconic transatlantic crossings of the 1920s by disembarking in the Baggage Hall at the Cité de la Mer. 
You will also have the opportunity to visit the famous Mont Saint Michel and the D-Day landing beaches, as well as discover the treasures of the Cotentin Peninsula: châteaux, parks, gardens, the Saire valley, La Hague point, and more.
Here, even the world's largest passenger vessels are guaranteed safe, comfortable access. You will also enjoy the professional support and welcome offered by the dynamic cruise club team.
Cruise business projects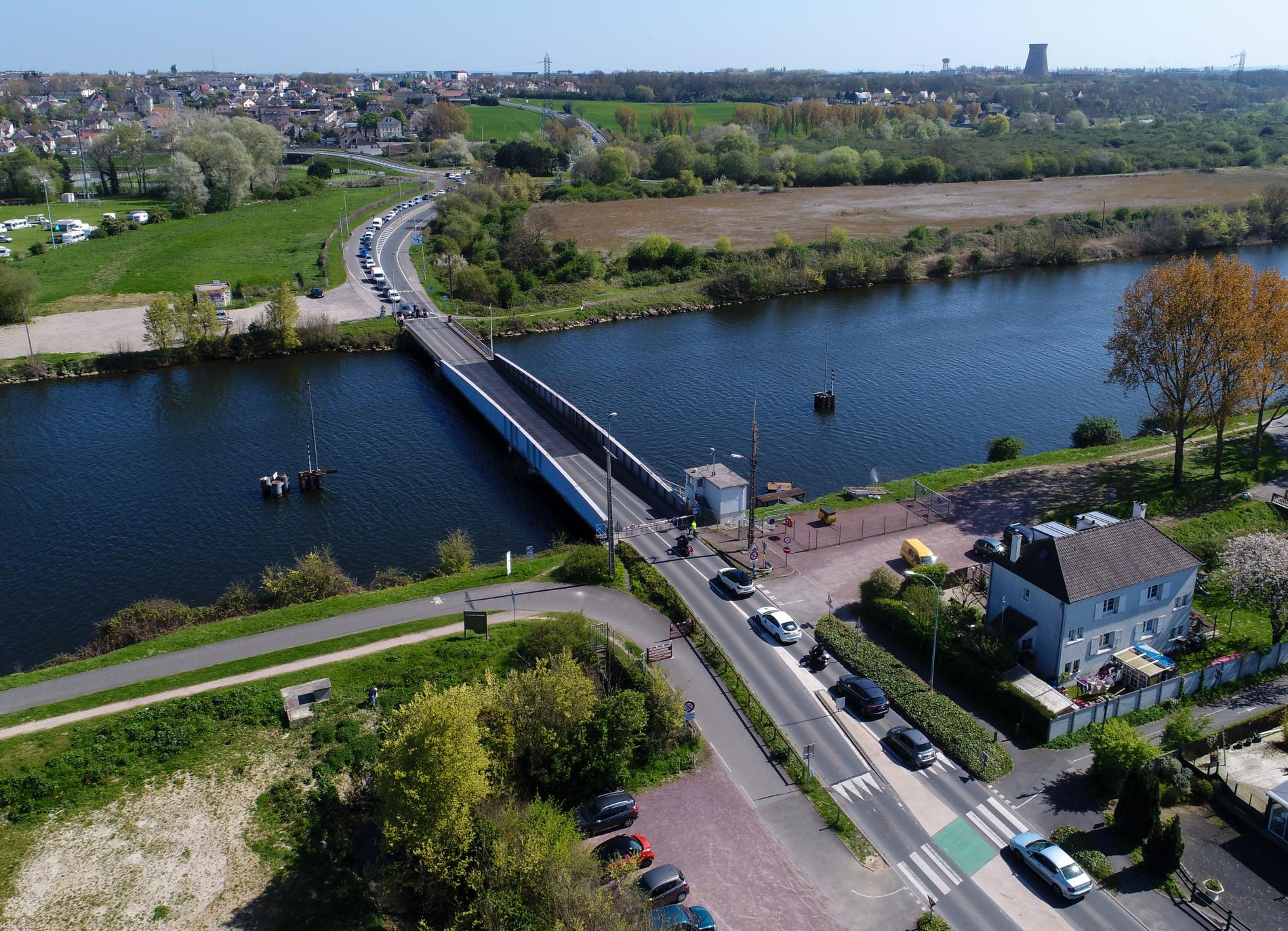 False
Replacement of the Colombelles Bridge
Brief overview
This bridge is an essential link between the east and west halves of Greater Caen. It is used every day by 18,000 vehicles, 7% of which are heavy goods vehicles.  However, it no longer has the technical capacity to accommodate the traffic that is currently using it. It is showing signs of fatigue and vehicles over 7.5 tonnes have now been banned from using it. Breakdowns are constantly reoccurring, causing major traffic disruption. It is therefore no longer reasonable to maintain a bridge that suffers from random interruptions of service which disrupt both road and canal traffic.  
The bridge will therefore be replaced with a new one. This new structure will be the main link between the new residential and commercial development La Presqu'Ile Hérouvillaise and the historic town. It aims to accommodate all the various users (pedestrians, cyclists, drivers) in complete safety while ensuring the proper management of ships using the canal.  
In terms of maritime use, the new bridge is going to be similar to the existing one. In other words, it will be a swing bridge operated by Ports of Normandy's remote control system for all such structures. It will provide a navigation channel that is 40 metres wide and can accommodate all types of vessel likely to pass through the locks at Ouistreham. The clearance gauge under the bridge will be between 4.10 m and 5.50 m so that leisure craft for activities such as rowing, or future river shuttles can pass under without the bridge needing to be opened.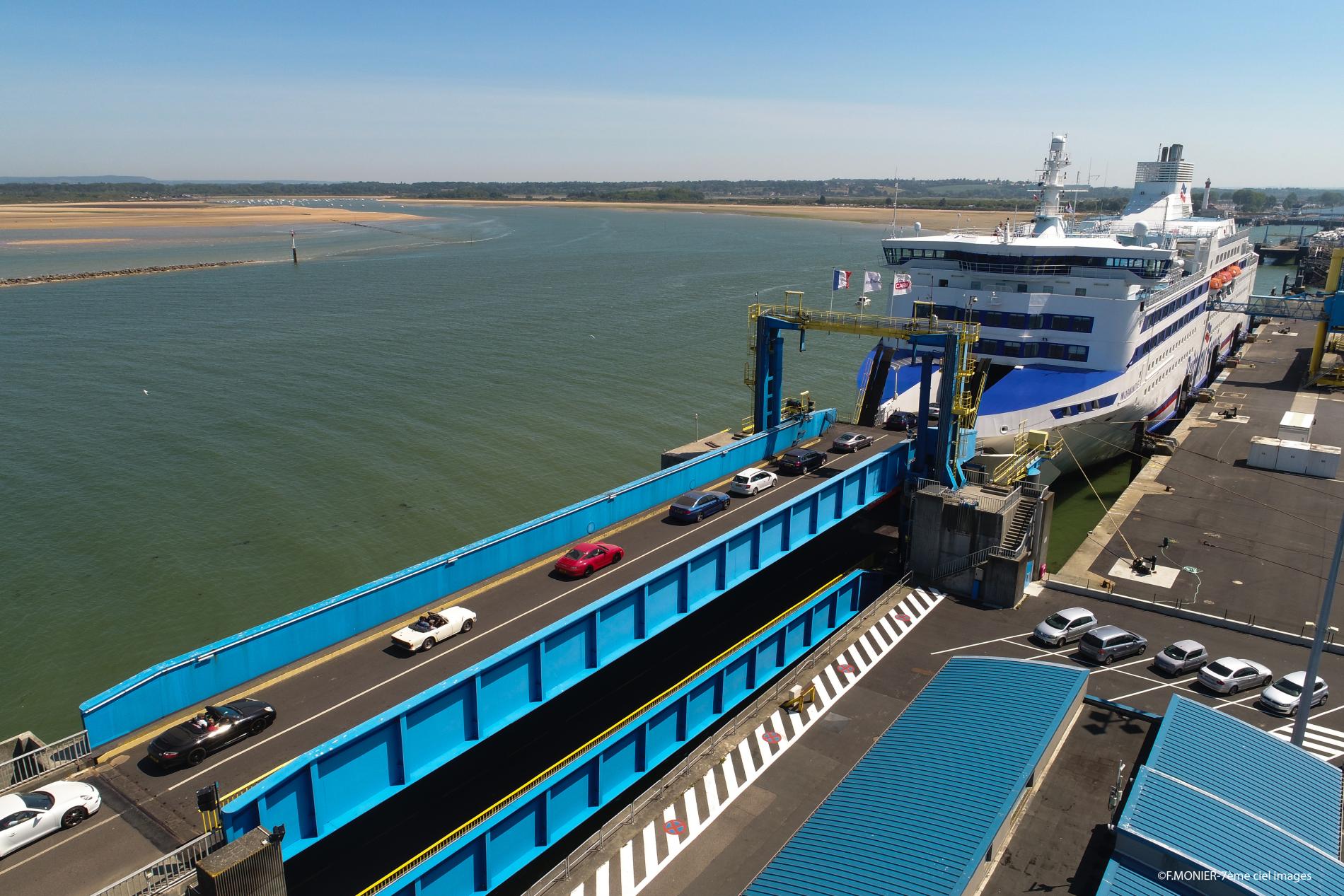 False
Shore power for ships alongside
Brief overview

 
The issues of energy efficiency and limiting greenhouse gas emissions are of primary importance in the environmental strategies employed by ports. Moreover particular attention must be paid to air quality when ports are situated in urban areas. The docked vessels invariably have a significant impact due to the running of their auxiliary engines during their stay.   
Also, in order to reduce greenhouse gas emissions by 55% by 2030 and put the EU on a sustainable trajectory towards climate neutrality by 2050, sea transportation must contribute to the efforts currently being made. By 1 January 2030 ports must be able to provide at least a minimal shore power supply for container ships and passenger ferries. 
In partnership with EDF 
It's in this context that Ports of Normandy, in partnership with EDF, has launched a feasibility study on shore power for vessels (cruise ships and ferries).  We intend to develop suitable, innovative and competitive solutions for deploying shore power supply solutions for ships alongside in our three ports. EDF will be bringing its expertise to the phases for assessing needs, studying technical solutions and identifying sources of funding.  
See more projects